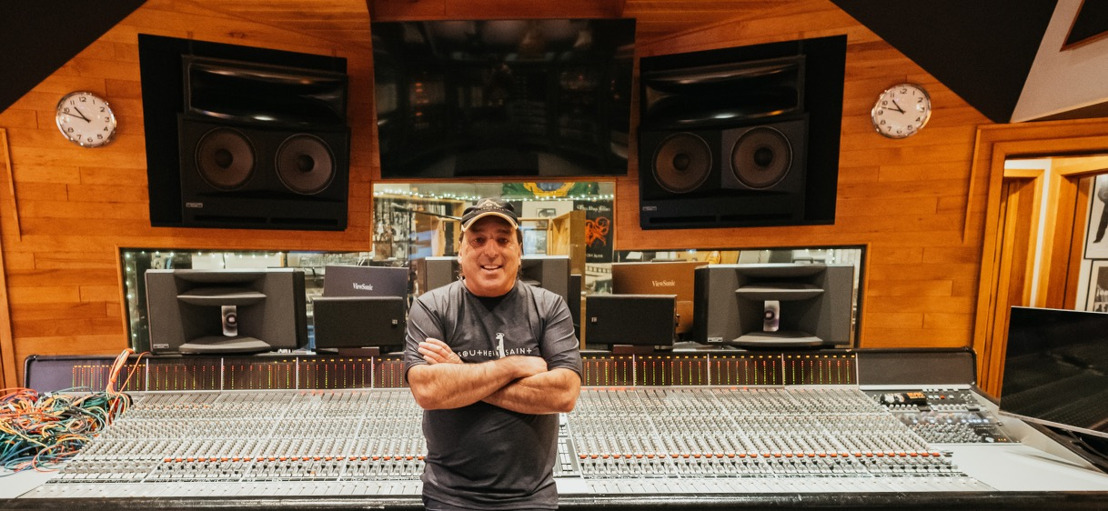 As the 'Sea Level' Rises for Immersive Audio Streaming, Renowned Mix Engineer Chris Lord-Alge Installs Ocean Way Monitoring System for his Dolby Atmos™ Mixes at Mix LA
Lord-Alge, one of the most prolific mix engineers in the music business, implements a 9.1.4 Ocean Way Audio monitoring array for its accuracy and performance as demand for immersive music content increases in consumer markets
Los Angeles, CA – February 8, 2022 – Five-time Grammy winner Chris Lord-Alge is considered by many to be one of the most prolific and consistently successful rock, pop and country mix engineers. Since beginning his career in New York City almost forty years ago, Lord-Alge has charted an undisputed trail of success, working with chart-topping artists like Haelstrom, Green Day, Aerosmith, Dwight Yoakam and countless others. With recent news of all major streaming providers offering Dolby Atmos streams, there has been significantly increased demand for his expertise — not only for newer artist releases but entire back catalogs.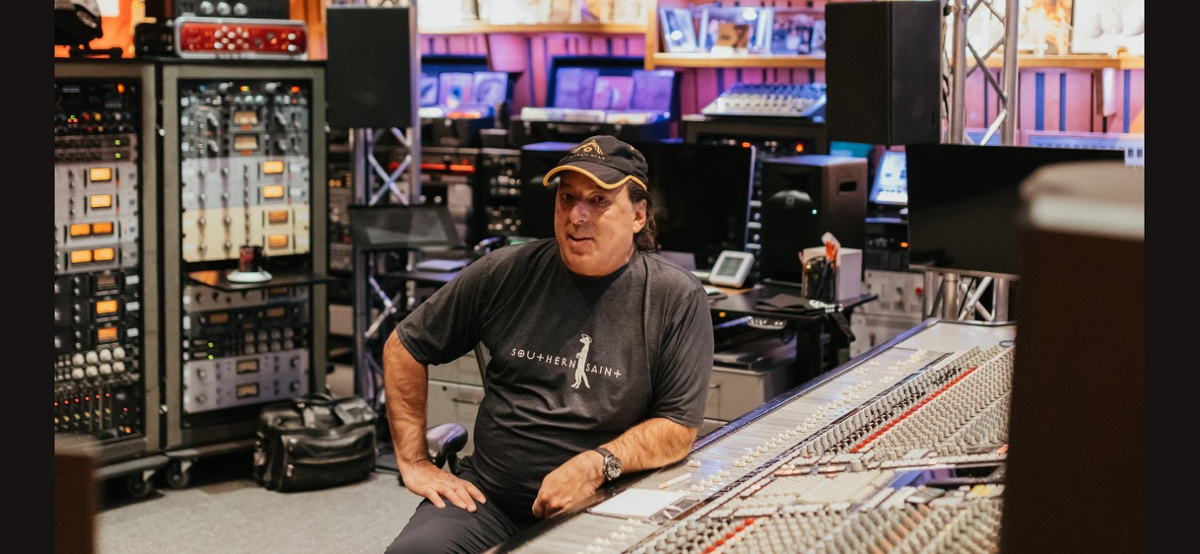 The new Atmos monitoring system now co-exists with his Ocean Way Audio main speaker system, installed two years ago and designed by Ocean Way Audio CEO and legendary engineer/producer, Allen Sides. Ocean Way Audio monitoring systems are in many of the most famous facilities in the world.
"We had already installed one of our large monitor systems is his studio and Chris was so thrilled with their accuracy and performance that he asked if we could provide an 9.1.4 Atmos mixing system that could deliver the definition and punch of his large monitors," says Allen Sides, who has five decades of experience designing loudspeakers. "It was a tight fit but our efforts yielded a very impressive, yet compact monitor system." The new system consists of three Ocean Way Audio HR4S at left, center, right — each of which have 100° x 40° of perfectly even dispersion — along with a subwoofer for each HR4 under the console "We also added one extra subwoofer for the LFE, and the LFE is also fed to the other three subs — which means each of the LCR monitors are full range to 25Hz with no bass management," sides explains. Other speakers in Lord-Alge's new Atmos mix array include ten of the new Ocean Way Audio PRO2A-S speakers for surrounds, as well as two Ocean Way Audio S12 subs in the rear of the control room for surround bass management.
Most recently, Ocean Way Audio developed the lighter and smaller PRO2A-S speaker, specifically designed for surround applications where installation flexibility is key. These new speakers are based on the popular PRO 2A two-way speakers. The PRO 2AS features a smaller rectangular box with remote Ocean Way Audio amplifiers.
One of the biggest challenges users face in implementing an immersive audio system is speaker mounting and powering — size, weight and form factor can all make for a cumbersome installation. Ocean Way Audio's PRO 2AS are specifically designed for surround applications and feature remote amplification, cutting the weight of each speaker in half making them easier to mount on trusses, ceilings or walls.
Many of the top streaming providers and technology companies are now working with a myriad of record labels to mix both new project in immersive formats, as well as remix their back catalogs. The first album Lord-Alge remixed for the Dolby Atmos format in his new room was Green Day's American Idiot, recorded at Ocean Way Studio B in Hollywood. That album, originally released in 2004, went on to be certified six times platinum and won The Grammy™ for Record of the Year. A significant driver of Lord-Alge's decision to implement his new Atmos speaker system is that he has a queue of hundreds of projects from various labels waiting to be mixed. ​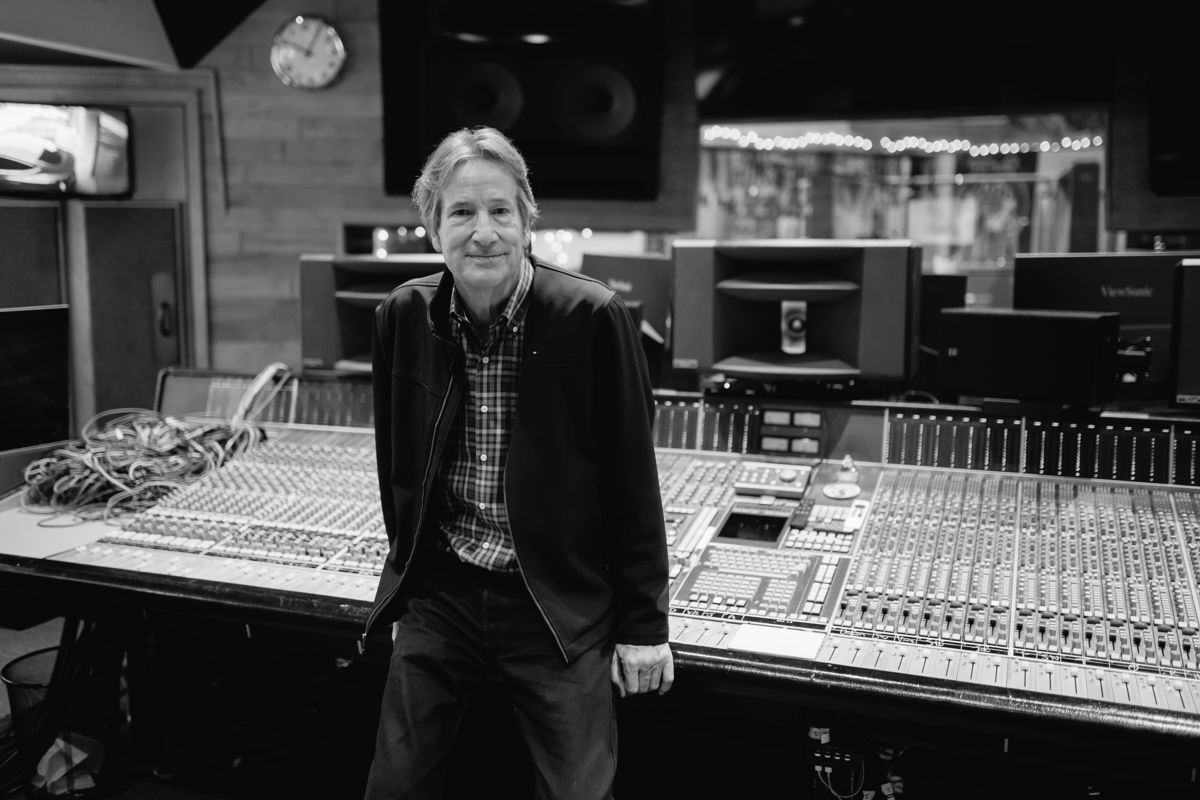 While Lord-Alge had never owned an Atmos system of his own, he has worked on Atmos projects in different commercial facilities. A notoriously discriminating client, he was impressed with the new system: "He said that one of the things that really impressed him, apart from the clear, punchy sound, was that when he panned everything around the room, it sounded utterly consistent. This was a contrast to some of the other rooms he had worked in, even down to the lower frequency range," says Sides.
"I have known Allen for many years and of course have mixed many projects on his monitors at Ocean Way as well as in my own facility," says Chris Lord-Alge. "When I needed an Atmos mix environment at my own studio, Allen was my first call because his products are uniquely designed and engineered, and he knows what a truly great speaker is supposed to sound like. Not only is the speaker performance highly accurate across the frequency range, but they get really fun when you play them loud!"
Independent systems guru Art Kelm handled the Mix LA Atmos system installation. "Art Is a great friend and was brought in to engineer and implement the Atmos upgrade infrastructure," says Lord-Alge. "This was a significant aspect as the speaker placement, trusses, electronics and system wiring had to be managed with my staff while I was away. Art's experience with Capitol Studios Atmos system upgrade made Art the perfect choice as he is familiar with all of the various technologies employed." Sides agrees, saying that Kelm played an instrumental role in project supervision and execution: "Art Kelm did an outstanding job of supervising all of the technical aspects and wiring installation."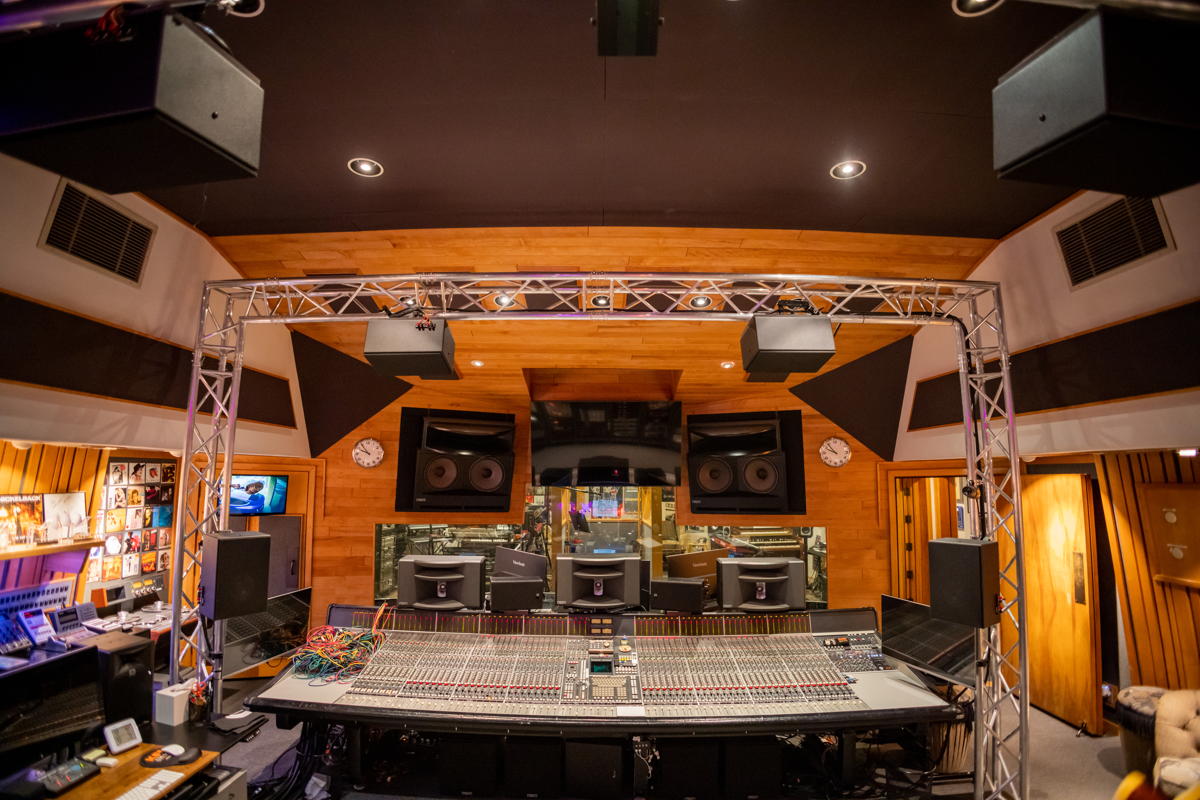 Mix LA's Studio A control room is centered on Chris's favorite Solid State Logic SL4064E Series installed in 1986. The Atmos system retrofit leverages three separate Pro Tools™ rigs, all networked within a Dante™ AoIP infrastructure by a ten-piece Focusrite RedNet™ networked audio system tying into an Avid™ Matrix Studio with DAD MOM monitor controller which sits on the console. With his new immersive mixing room now completed, Lord-Alge is now able to seamlessly move through the entire production process: from stereo mixing, to creating stems, to building an immersive mix in Atmos. ​
"This room sounds amazing and is really inspiring to work in," Lord-Alge concludes. "Immersive audio provides me with an entirely new palette of sonic possibilities, and Ocean Way Audio has delivered a no-compromise system that outperforms anything I've heard. it is an exciting time to be working on new material, as well as taking my older mixes to a whole new level."

​
​ABOUT OCEAN WAY AUDIO
​Multi-Grammy award-winning engineer/producer and studio owner Allen Sides is the designer of Ocean Way Audio monitor systems. Sides has almost 50 years of experience designing systems for his numerous studios as well for a wide variety of commercial installations, including George Lucas's Skywalker Ranch scoring stage, as well as private installations for musical artists such as Gwen Stefani, Dave Grohl, Meghan Trainor, Steve Aoki, Lady Gaga and Beck. Today, Ocean Way Audio products are in use in many of the world's most respected recording studios, sound stages, and personal audiophile listening environments.
Photo credits: Michelle Shiers
​
Avid, Pro Tools & Matrix Studio are registered trademarks of The Avid Corporation, Dolby & Dolby Atmos are registered trademarks of The Dolby Corporation, Dante is a registered trademark of Audinate Pty, Focusrite and RedNet are registered trademarks of Focusrite Plc.
​